February 18th, 2023
LABRIE ENVIRONMENTAL GROUP ADDS NEW DISTRIBUTOR FOR CENTRAL PENNSYLVANIA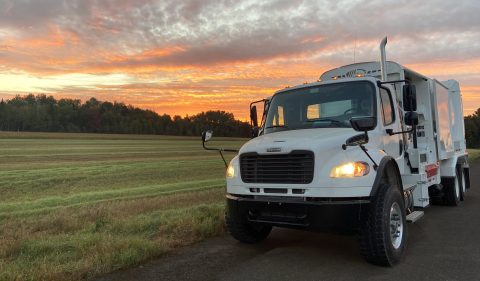 Levis, Quebec, Canada, February 2023 – Labrie Environmental Group has strengthened its distribution network by appointing Graybill Equipment & Repair as the distributor for Central Pennsylvania. This new distributor will provide sales, service, and parts supply for Labrie™, Leach™, and Wittke™ customers in the following counties: Adams, Centre, Clinton, Columbia, Cumberland, Dauphin, Franklin, Juniata, Lancaster, Lebanon, Lycoming, Mifflin, Montour, Northumberland, Perry, Schuylkill, Snyder, Tioga, Union, and York.
Graybill Equipment & Repair has previously demonstrated its commitment to quality and customer service as a Labrie Group distributor, and Labrie Environmental Group is excited to welcome them back into their distributor network.
Contact Graybill Equipment & Repair at : 7651 Derry St, Harrisburg, PA 17111, United States – Phone: +1 717-554-8088 / graybillequipalex@gmail.com
About Labrie Environmental Group
Labrie Environmental Group is a leading manufacturer of equipment for the solid waste industry in North America. Their brands include Labrie™ Side Loaders, Leach™ Rear Loaders, and Wittke™ Front Loaders. The group distributes and supports its products through a strong distributor network that spans the United States and Canada. They also own and operate the Labrieplus Customer Support Center and Parts Center in LaFayette, Georgia, and in Levis, Quebec, Canada.