July 18th, 2023
Coastal Waste & Recycling about Labrie™ and Wittke™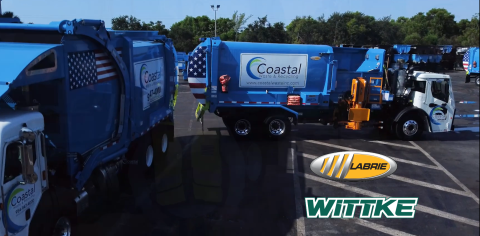 Coastal Waste, founded in late 2017 with four trucks in South Florida, has experienced significant growth in the past five years, expanding to 19 locations across Florida and Georgia, with a fleet of 600 vehicles and over 850 employees.
The company's preference for Labrie side loaders stems from their reliability, easy maintenance of the arm, and exceptional service, which proved essential during the pandemic, influencing their continued purchases.
Coastal Waste's smart, disciplined growth approach and commitment to the Southeast region are expected to drive future procurement decisions, considering availability and customer satisfaction with the equipment.
(CWR Testimonial)